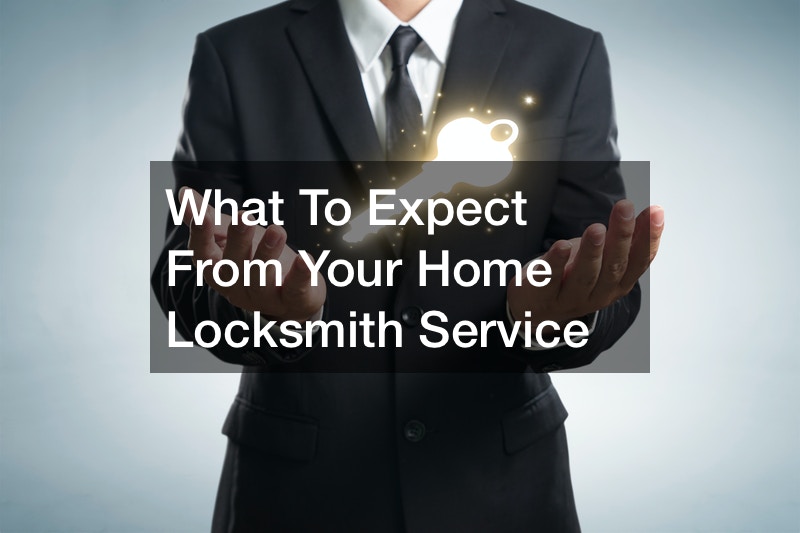 When it comes to your home security, locks are vital components to ensure that. Here are some of the home security components you can expect the from a residential locksmith service.

Window locks inhibits intruders from accessing your home easily. There are many different types of window locks available in the market.

Window latch, keyed locks, swivel action locks, lag screws, hinged wedge locks are some of the options you have available.

Interlocking latch protector prevents access for in-swinging doors while blocking tampering by devices like credit cards. Someone can't get in between the latch and the door frame.
Patio door lock are ideal door protector; it lays door on the ground, slides into the door so that door can't be slide open.
Deadbolts are common residential locksmith service components you can have fitted, swap or replaced on your doors.
Handle sets for your front doors are also important as a security feature. They are functional as well as for aesthetics. And are available in different colors, different functions with different trim styles on the inside.
Strike boxes are vital accessory for your home security. It surrounds bolt and when the bolt is thrown into your frame, it covers around it protecting your door from being kicked in easily.
Electronic deadbolts and lever locks eliminates the need to carry bunch of keys all around. Choose from basic to more advance e-deadbolts that can even connect to your Bluetooth for a smart house effect.>

.