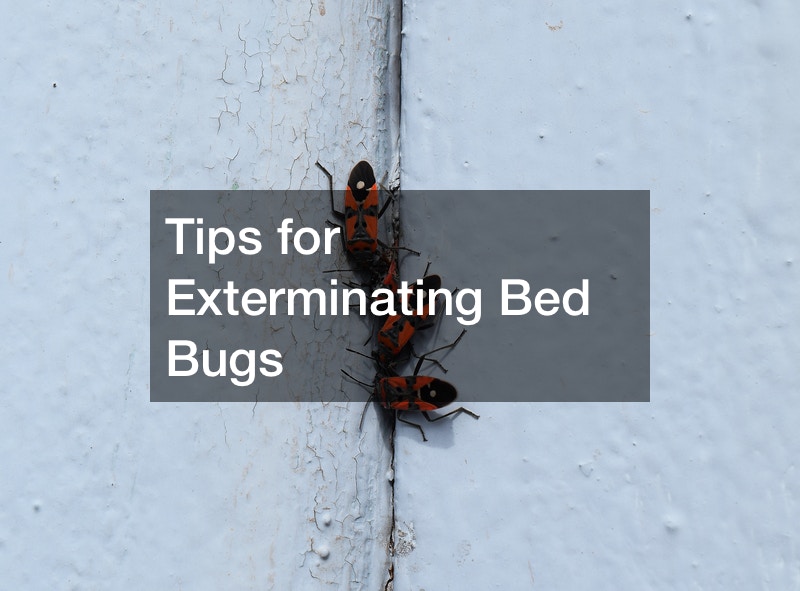 Steps to eliminate bedbugs, prevention tips and identifying bedbugs

Identify all infested areas in your house especially your beddings. Remove all bed linens pillows. Wash and dry on high heat for about 30 minutes. Bedbugs commonly hide on carpets, rugs, baseboards, picture frames, furniture joints, box spring, inside electrical outlets, wall cracks
Prepare a ready to use bed bug killer that exterminate bed bugs and their eggs completely. Select well-formulated, insecticide, desiccant dust, or powder sprays.

Use pesticides with caution to avoid bodily harm.
Encase mattress, pillows and boxsprings to keep bed bugs away from accessing the beddings. The encasement's design protects your from these blood-thirsty bugs.
If you can't exterminate bed bugs on your own, consider getting experts involved. They use advance and appropriate chemicals and other treatment methods that are safe for indoors use and eco-friendly. They have instant bed bug killers and those that kill bedbugs overtime when applied.

Pest control companies use range of treatments to exterminate bed bugs. One common option is the use of room heat treatment, which is a chemical-free and effective bed bug killer. Before inviting experts to rid your home off bed bug infestation, ensure you get instructions from them for prepping your home. When it comes to professional treatments, you'll have to wait at least three days before actual bed bug extermination team starts working.
.