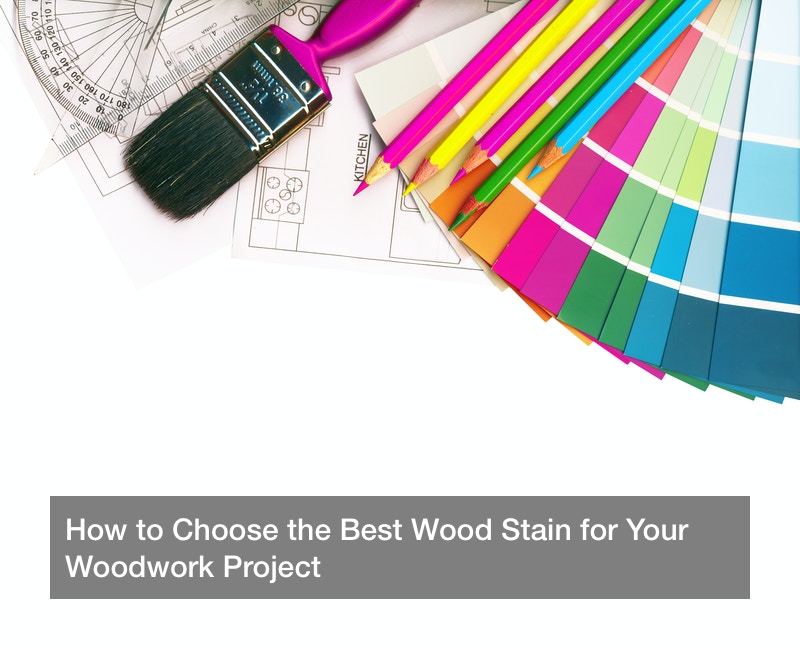 Wood stains are generally used to improve the aesthetic appeal of woodwork project as it enriches the look of the wood and gives it a unique appeal. In most cases, wood stains are used to give a dark appeal to light wood such as pine. It is this look that most homeowners look for. There are different methods of staining such as water based staining that make it difficult for homeowners to know what kind of staining is most ideal for woodworking projects. For many people, choosing wood stains is supposed to be a rather straightforward process. Unfortunately, many homeowners only realize how hard it is to choose a wood grain once they go shopping for the right stain. Let's say you decide to choose water based staining, you need to know why you are choosing water based wood staining over other form of staining such as varnish stains or oil based stains. Depending on the type of wood you are using for your project, the results are different depending on the kind of stain you decide to use. Before going into the market for the perfect stain, it is always a good idea to know the basics of wood stains. You do not necessarily have to go into technical details or be a woodwork expert to have the right wood stain. Whether you are looking for the right stain for your soft close drawer hardware, shelf hardware or heavy duty adjustable shelves, here are some of things you should know.

Types of Stains
There are four different types of stains with the most common being water based staining. In woodworking projects, water based staining involve a mixture of water and a pigment. The reason why many homeowners prefer water based staining is because this type of stain has low VOC and is less likely to be toxic when being applied. Another major benefit of water based staining is that this form of staining dries up quickly compared to the other forms. The other form of staining is through the use of an oil-based stain. Oil based stains are repellent to water which makes them ideal for wood that is more likely to get wet. Oil based stains would be perfect for kitchen hardware that is more likely to come into contact with water such as tabletops. The downside of using oil-based stains is that they contain higher levels of VOC which is why these stains should only be used in areas that are highly ventilated. Whereas oil-based stains are ideal for both indoor and outdoor products, they are best applicable between 50° F and 80° Fahrenheit. If the temperature is below this range, then the stain will be difficult to work with. When the temperature is beyond the recommended range, then the stain is likely to leave blotches on the wood surface.

Other Types of Stains
Apart from water based staining and oil-based stains, varnish is also a common choice in many households. It is mainly found in interior products since it is a combination of oil-based stain and a surface sealer. One of the main benefits of using varnish as your preferred wood staining method is that it forms a protective coating on the surface it is being applied. This is what prolongs the life of the wood and make the surface aesthetically appealing for longer. It is important to note that varnish has a high VOC level which is why it is best applicable in areas that are well ventilated. When applying varnish, you can either spay it on the wooden surface or use a brush. However, brushing the varnish is more ideal for interior surfaces as it tends to leave a smoother finish. There are gel stains that are considered to be better than oil and water-based stains. The reason for this is because gel stains do not run, splatter or drip. It is important to use gel stains in well ventilated areas as they too have high levels of VOC. If you are in the market for the right wood stains, just having some knowledge of the different types of wood stains ensures that you choose the right stain.
More Topics:
2 stains, adding stain to water based polyurethane, all minwax stain colors, best hardwood stain color, best interior stain, best place to buy stain, best stain color, best stain colors for pine wood, best stain for wood doors, best water based stain, best wood stain for indoor furniture, black walnut stain color, clear wood stain interior, color oil stain, cool stain colors, different stains for hardwood floors, dresser stain colors, floor refinishing colors, floor stain colors home depot, floor stain samples, furniture stain colors chart.