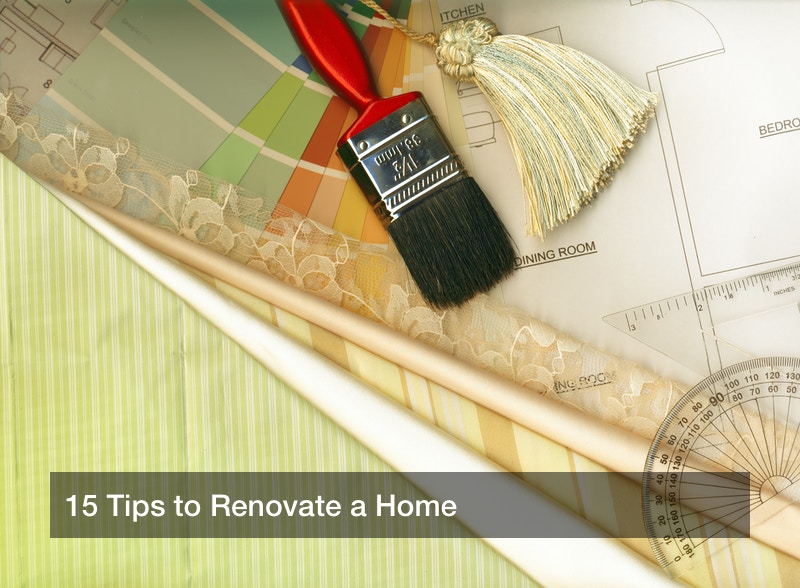 Buying a house is a great investment for anyone, and it's always the right time to buy. Taking out multifamily loans to fund your new condo, multifamily home, or even a fixer-upper is a great way to get started early and not have to put tons of cash down on a new home. Whether you choose to invest in a home to live in long-term, one that you know you will eventually sell, or even decided to do a total house renovation in a flip-house project, you can rest assured your investment will be well worth it.
What is Equity?
Equity is a good thing, and hearing the term is generally positive. When a home has a lot of equity on it, it means it is profitable and can be sold to make you money. There are many factors that determine equity. These include location, how the neighborhood surrounding your home has changed and developed, crime rates, schools in the area, and the overall state and condition of your home. The great thing is that even if you choose to do a flip-house project and do a total house renovation, your equity and return on investment can still bring you a pretty penny. It takes a bit of research to know what goes into renovations, and there are certain steps you must take to know what to flip in a house, how to avoid costly mistakes, and how to maximize your equity and profit. Here is a list of 15 tips you can take when doing your total house renovation. Keep them in mind if you are eager to get into the house-flipping business, or simply want to buy a house and live in it yourself. Certain home and renovation features will always be better to have, make your living situation more comfortable, and overall benefit you as a homeowner.
1. Save Cash
A total house renovation might seem easy on television and popular shows, but it takes a lot of cash upfront in order to get right. In addition, as an investor in a fixer-upper house, your loan options will be a bit different. Usually, flipped home loans have a sky-high interest, and are expected to be paid back within a matter of months. Keep this in mind, especially if you are just getting started on building credit. Save a good deal of cash upfront, and keep this as a reserve when investing in renovations for a fixer-upper home.
2. Choose a Great Location
When choosing to take on a flip-it project, it's important to not just go with the biggest house in the neighborhood. A key selling point to your home will be the location and neighborhood it is in. It's best to go with the smallest house in the greatest neighborhood, then the biggest house in the worse community! This is because crime rates, schools nearby, and the city you are living in will add on to the value of a house and attract the attention of future home-buyers.
3. Budget
Budgeting for a flip-it home means more than saving up for total house renovation costs. It means getting a solid budget ready to determine how much you're willing to spend on a fixer-upper house. Luckily, there is a formula used in the realtor business for this kind of project. It is known as the 70 percent rule, which states that you should not spend more than 70 percent of the house's ARV, or after renovation value, minus the cost for repairs. In other words, if a home will be valued at $100,000 after renovations, and you estimate you will need $20,000 for repairs, you should not spend more than 70,000-20,000, or $50,000 for your project. Following this formula guarantees you make a profit and will save you the heartache and headache of spending too much on a home. If you're unsure of how much repairs will cost, contact custom home builders that have experience in building a home from the ground up. These guys will be more than happy to give you a quote on your total house renovation costs!
4. Choose an Open Floor Plan
No one wants to live in a home that feels cramp, not unique, and overall feels small. A great method of renovation is to use an open floor plan for your home. An open floor plan tears down the wall between a living room, dining room, and kitchen, and makes it so that your home feels almost like a loft. The great thing about open floor plans is that it can easily be done by a home remodeling contractor, and is easily customizable to satisfy even the pickiest home-buyer.
5. Have Sturdy Roofing
When choosing a home to do a total house renovation on, you can expect to spend a good amount of money on different projects. However, you should avoid incredibly costly projects that will end up eating away at your profit. Though the typical homeowner plans to spend more than $10,000 on home renovations, a roof repair alone can cost this amount and more depending on the damage done. Find a home that has good bones and most of all, a sturdy roof. Even small problems like roof leaks, not enough flashing, and torn architectural shingles can end up costing you a high amount of money in repairs.
6. Have a Sturdy Foundation
Problems with your foundation can not only affect the safety of your home but the cost it takes to repair it as well. Anything from rot, termites, water damage, flooding, or simply just a faulty set-up can all lead to enormous renovation costs. Luckily, you can get the help of a home inspector before purchasing your fixer-upper house. The inspector is licensed to tell you about any damage you might have and can let you know if there are any issues that might arise with your foundation.
7. Avoid Electrical issues
Another big issue you might have is those dealing with electrical issues within the home. Faulty wiring can not only lead to shorts and power surges, but can also lead to circuit shocks and high electrical bills. Hiring qualified electricians to give you the best work on electrical services, and to help you avoid buying a home that will be too costly or even dangerous to own later on. The last thing you want to do is have an accident, like an electrical shock, hurt you or one of your contractors while doing your total house renovation.
8. Focus on Modern Designs
Sleek lighting, modern furniture, and overall modern design is a great selling point for any home, and they are fairly minimalist and easy to incorporate in your total house renovation. Modern designs can be fairly easy, and can include simply tearing down wallpaper and using stark, bright paint, installing modern and energy-efficient kitchen appliances, and also going with the open-floor plan discussed earlier. If it helps, consult the help of an interior designer than can help you maximize your home's space, and incorporate contemporary ideas into your construction.
9. Install Hardwood Floors
Hardwood floors are one of the hottest selling points of any home, condo, or apartment. Hardwood floors are easy to clean, don't damage as easily than carpets, and overall look more modern and clean to the homebuyer's picky eye. Hardwood floors can also be environmentally friendly, such as choosing vinyl or bamboo flooring. If you buy an older home, keep in mind that sometimes the wood floor comes underneath the old, shaggy carpet. Taking off this carpet can reveal beautiful, hardwood floor underneath, and can save you tons of money on replacing your floors.
10. Use Proper Insulation
The proper insulation makes a world of difference when it comes to making your home feel comfortable. Using insufficient insulation can lead to problems such as uneven cooling and heating, and even lead to mold growing in your home. It's important to follow the R-Value in your state, meaning the amount of insulation you might need in your new home. Fiberglass and foam insulation are some of the more popular and cost-effective options you can utilize when doing a total house renovation project. Increase your indoor air quality, and make your home more efficient by installing the proper insulation.
11. Consult with Plumbers
Problems with plumbing are not only annoying, but they can turn away your home buyers that are looking to live in peace and comfort. Constantly running drains, clogged plumbing lines, and even toilets that don't flush or have water backing up are all issues that no home buyer will be willing to deal with. Plumbing is relatively easy to fix, but waiting too long, or failing to do renovations on your sewer system can make simple problems into huge ones. Hire a trusted plumber to work on your total house renovation project, and to help get your plumbing system back in shape.
12. Do Simple Landscaping
Landscaping doesn't be a complicated affair, and it can be beneficial to do even simple landscaping projects to make your home more appealing to homebuyers. Installing drought-resistant plants like cacti, for instance, is not only beautiful, but also easy to maintain. In addition, get the help of residential paving contractors to repave and improve the look of your driveway. Doing so can help your home look attractive to buyers that have multiple cars, or have children that love to play outside in the driveway. Simple landscaping and paving can go a long way in helping you sell your home and increase your profit.
13. Seal all Doors and Windows
Like insulation, doors, and windows that are properly sealed can save you loads of money on energy costs. Though doors and windows can last up to 20 years when maintained properly, they will eventually begin to wear away. Cracks or not properly sealed windows, french doors that no longer roll properly on wheels, or even just windows that are too dark and dirty can all make it so that your home doesn't get enough heat, and increases your energy costs. Upgrade your home, and consider getting beautiful shutters to compliment your new windows and doors as well.
14. Upgrade HVAC System
Your HVAC system, also known as your heating, ventilation, and air circulation system, is incredibly important to have a comfortable home. Though maintenance can be as easy as replacing HVAC filters, a heating and air conditioning service can determine if your fixer-upper home needs a new system completely. Updating your HVAC system can guarantee you have a lower cost in your electricity and cooling bills, have better air quality, better temperature variability, and can even use cool features such as remote access.
15. Protect your Home from Weather
It would be a shame to do your total house renovation, only for it to be ruined by inclement weather. According to whatever location and environment you are located in, it's important to protect your home from whatever elements you might face. Adding flashing to your roof's peaks and valleys, for instance, can protect your fixer-upper investment from future damage due to heavy rain, heavy winds, and hail that can happen during hurricane season. If you live in an area prone to tornados, install impact-resistant windows, wind-resistant roof structures, and even consider building a home shelter to protect you or your future homebuyers. These homebuyers will appreciate the thought that went into not just protecting your investment, but also them and their families.
Stick to the Research
It takes a little bit of knowledge and research to get involved in a fixer-upper project. Get in contact with the best contractors, realtors, and builders to help you determine what you can do to get the best out of your total house renovation. Maximize your profit by making smart remodeling and repair decisions, and give yourself or your future homebuyers the gift of a great, structurally sound home.