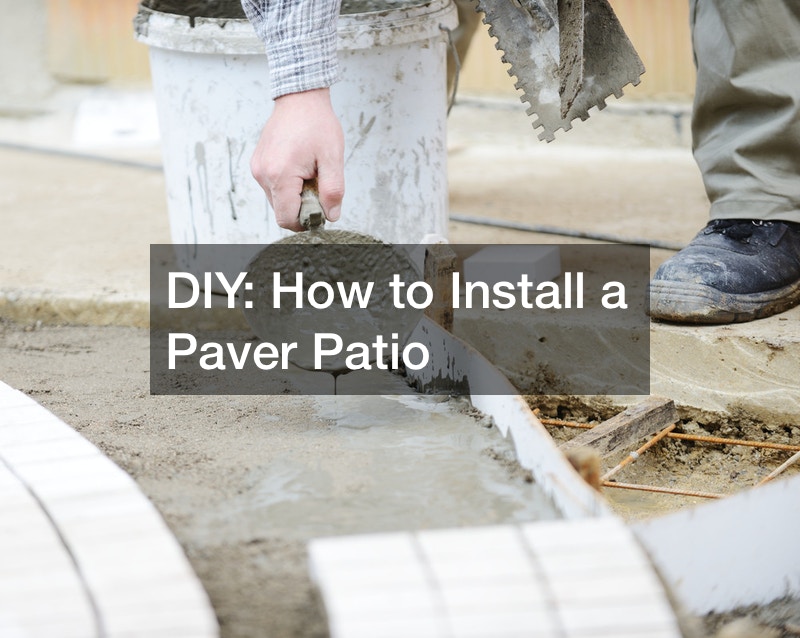 Tyler from DIYTyler explains how to create a great 10 x 10 patio with pavers step by step. He outlines the materials he uses and explains how the materials work together to create an even patio paver installation that will last through all weather. In each section he breaks down tips and tricks to make installation easy.
Tyler's 10 steps include:
1. Dig approximately 4 – 6 inches deep
2. Check the slope
3. Place landscape fabric
4. Add between 4 – 8 inches of the 21AA base (crushed stone) then flatten and level
5. Use a hand compactor to level ground
6. Add half to 1 inch of compacting sand in areas where large gravel is still visible
7. Hose down to compact section further
8. Add Pavers in chosen pattern
9. Compact pavers
10. Sweep sand into cracks then compact and repeat until cracks are full
In each step he explains how to complete the step and the tools required for the job including tips to ensure water run off and drain pipes are properly placed before paver installation. Use this instructional video to help create the perfect patio paver like a pro.