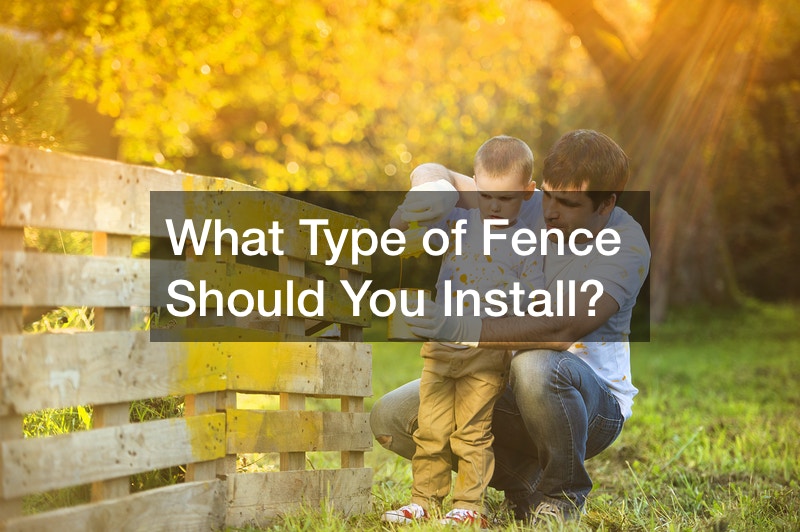 If you are starting a new exterior home improvement project you may want to consider installing a new fence. There are many options to consider from wood to vinyl, and even style choices to make with those different materials. Here are some things to know about different types of backyard fences.
Wood fences add security and privacy to your home and can be installed in a variety of ways. Wood fences can be purchased locally and do not hurt the environment like other synthetic materials.
They are also some of the cheapest options for fences around. You may want them installed vertically and cut to a tipped point, but they can also be installed horizontally if that fits your landscape better. You can even vary the width of fence boards which adds a personal touch to your installation.
Vinyl fences can be stronger against weather incidents like hurricanes and tornadoes. They are also sturdier in the face of bees who want to build a nest and critters that might want to get into your backyard. Vinyl fences can be more expensive, but also can last longer depending on your location.
Look into different types of fences when doing your research. Be sure you are happy before you invest in new landscaping.
.