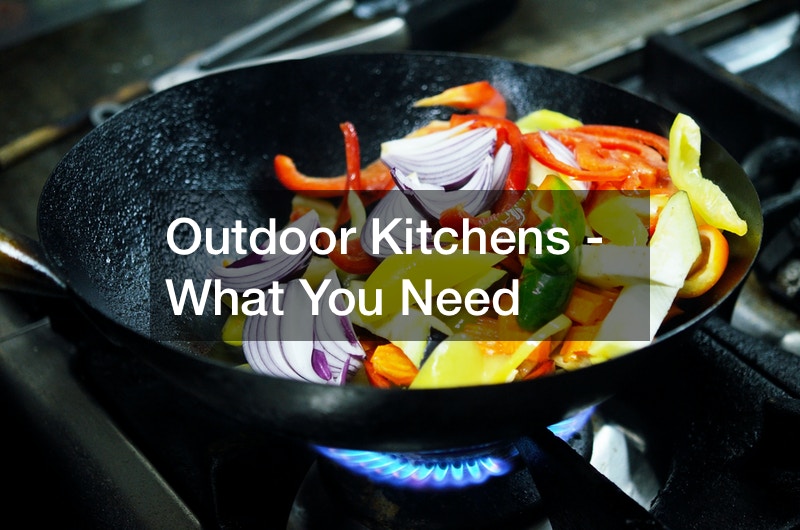 Outdoor kitchens are a great addition to homes. They provide an area for family and friends to gather while enjoying the outdoors. If you are building an outdoor kitchen there are certain things that you will need to think about.
In this article, we are going to look at what you need when building outdoor kitchens.
The first thing that you will need to think about is the grill. For most outdoor kitchens the grill is the focal point. This means that when you are constructing your kitchen space, you will first pick out the grill location and build the rest of the kitchen around it. You can still add other cooking features, however, the first focus should be on the grill.
Refrigeration is another thing that you will need to think about. Having a refrigerator in your outdoor kitchen is convenient. It will save you a lot of time while cooking and provides an area to store all of your grill supplies.
Finally, the last thing we are going to talk about is storage. It's important that you have a lot of storage around your outdoor kitchen. With a lot of storage, you won't have to make a lot of trips back into the house while you cook.
.