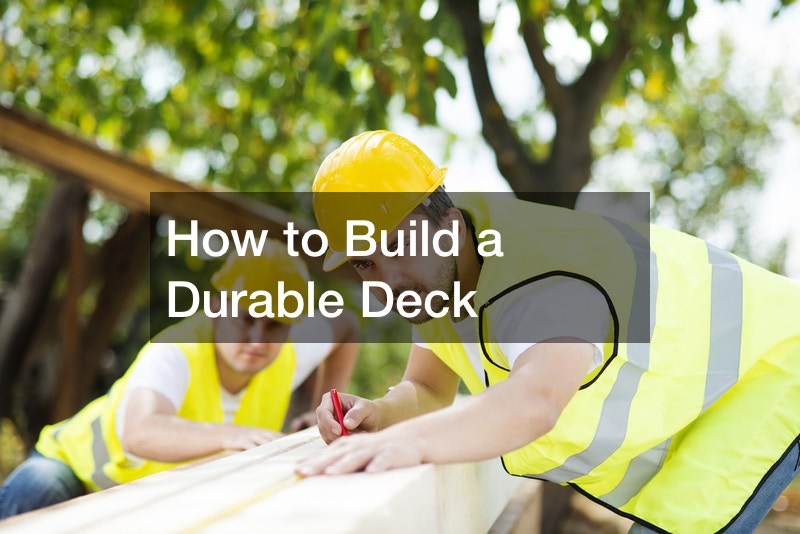 Have you considered building a new, functional deck for your home? If you have, it is important to take the right steps in order to get the most out of your time and money. Here are some tips from a deck builder on how to properly build a durable deck.
Make sure you choose your lumber carefully
Choosing the right lumber for your deck is the most essential factor when building a durable deck.
Lumber is injected with copper in order to prevent rot and decay so choosing a lumber that has the correct amount of copper for your structure is vital. A higher amount of copper will allow the wood to stay preserved over time so your deck will last longer.
Space your ledger board off of whatever the deck is build up against
A deck builder would place stainless steel fender washers on the structure that the deck is being built against and then attaching the ledger onto those washers. This creates a small gap that allows the ledger to dry properly. This prevents moisture from building up on the wood.
Take the proper measures to ensure your deck can dry properly
The most common problems involving decks involve moisture causing deuteriation. As mentioned above, there are tools and supplies you can use to ensure that your deck is made as durable as possible and that mainly entails being able to manage water. It might be in your best interest to speak with a deck builder for further details
.