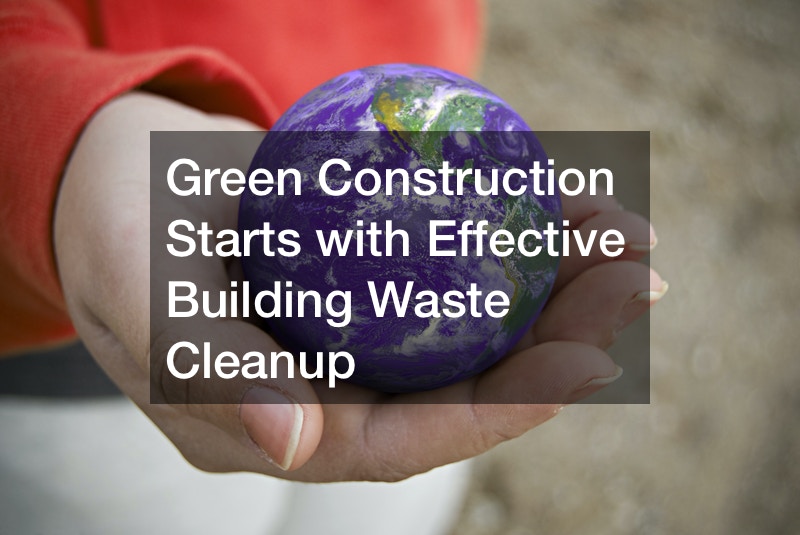 There are more than 135 million tonnes of waste in landfills each year, making it the single largest waste source. Project construction waste cleanup is an essential part of sustainable building. The Leadership in Energy and Environmental Design (LEED) program is an international standard that validates green buildings.
Construction Waste Cleanup Methods
Source Separation: Segragation of materials into specific bins for that material. Ideal for projects that have ample space for multiple containers, similar waste materials, or various materials that can be sorted together.
Mixed Debris: Another construction waste cleanup method ideal for projects will limit space to work with. Here, all unrelated building waste materials are put together in a single container and transported off-site for further processing.
Commingled recycled materials are moved to an excavator that breaks them down to manageable sizes. On the picking line, these materials are hand-sorted, and smaller waste materials drop down onto a conveyor for manual sorting. Finer materials are used as a temporary cover in landfills for land grading and shaping.
Materials are then transported off-site to a sorting facility where separated wood is chipped into smaller pieces and recycled to make new particleboard, landscape mulch, and biofuels.
Metal is melted down and used to make new metal products.
Cardboard waste is pulped and re-formed to make new cardboard boxes
Asphalt brick and concrete (ABC material) are segregated, crushed, and reused as road bedding or construction heavy base material.
Plastics are segregated and recycled to form new plastic production.
.