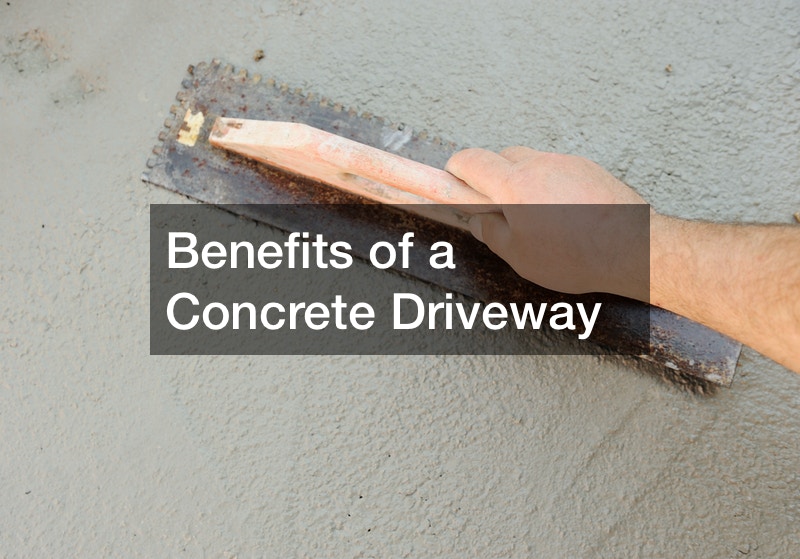 Concrete patios, walkways, stairs, steps, and pool decks all follow the same procedure. The stages involved in pouring a concrete driveways are demonstrated in this video. This video was created to help people or customers envision what workers do to finish home renovation projects.
Removing vegetation and assuring a strong soil base are the first steps in installing a concrete driveway.
After that, wood forms are placed along the edge of the driveway. A 4-inch-thick layer of class-5 gravel is added, graded, and compacted. Just above the packed gravel base, reinforcing material is applied. Floating the concrete is an important aspect of the finishing process. The finishing team utilizes a range of instruments to work the surface of the concrete after it has been poured and leveled, bringing the cement and finer particles to the surface through capillary action to create a beautiful, smoother surface.
Concrete is normally the longest-lasting driveway surface and almost maintenance-free, which is why most suburban homes choose it. The length of time your concrete driveways will last is determined by the installation method, ambient circumstances, and temperature.
The benefits of Concrete driveways are, first it is tough enough to handle any vehicle you park in your garage. Next is, you can create a nice-looking driveway, you can also modify them with distinctive designs, brilliant colors, and textures. Furthermore, concrete is a comparatively reasonable deal for driveways and other outside surfaces because of its beauty, strength, and lifespan.
.