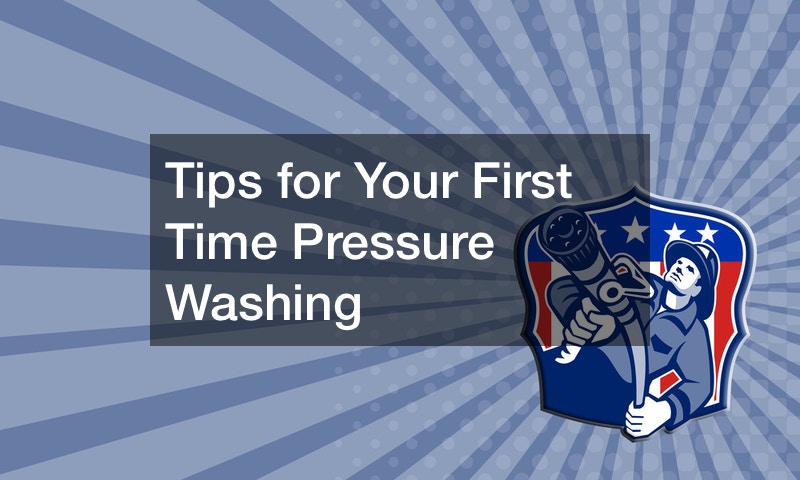 Pressure washing is a great method for driveway and sidewalk cleaning. It saves you hours of getting on your knees to scrub. Here are some tips for your first time using a pressure washer from Adam Hill, creator of the popular YouTube channel Adam DIY.
Pressure washers are often sold and sometimes rented in a box.
You will have to do some assembly, such as attaching the handle. They run on gasoline of 87 octane or higher. Never use propane fuel. You need a garden hose to power the pressure washer.
Pressure washers come with different nozzle attachments. One will be for when you need to use soap or detergent. The others will be for just water. Make sure you know which is which. Lightly grease threads and O-rings before attaching hoses or nozzles. Place the desired nozzle attachment from the pressure washer on the end of the spray gun.
Run water from your garden hose for about 30 seconds before attaching it to the pressure washer. Water alone is often powerful enough to clean the outside of homes, fencing, sidewalks and driveways. Although bleach can help get rid of really stubborn stains, the runoff can kill plants. Increase the water pressure by placing the nozzle closer to whatever it is you want to clean.